What Folks are Sayin' About Almost Willie
Mayor Merrill & Chief of Police welcomes Almost to Elwood, Indiana - August, 2007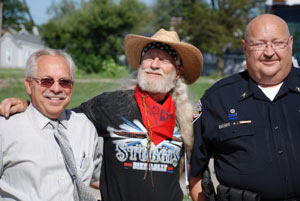 "We are glad you came to our town & to entertain us so well - your show was awesome..!" Bob Elwood, Indiana.
..."you are a great entertainer...Keep doing what you do.....!"

Come on back to Colorado, Almost Willie
...."just wanted to send a personal note to let you know how much we enjoyed meeting you & Ms Kitty. Your show was so much fun...(at the Colorado Springs KOA, Colorado)....you are a great entertainer!! Keep doing what you do - bringing so much laughter, to so many in these times...we need all the laughter we can get! Take care & God Bless CJ & JD Wigley .
..."You are amazing!"...."Come back to Colorado soon!"....
..."Saw you at the KOA in Colorado Springs tonite & thought you were awesome! We are HUGE WILLIE FANS & and you do him a great justice! It has been said impersonation is one of the highest forms of flattery..you certainly flatter the old man! Your show was amazing! Your music is so very much like the real thing. You are definitely his "lost twin".....keep bringing the music out there & come back to Colorado soon...Barb & Family from Colorafdo Spring, Colorado

Hollywood loves Almost Willie too!
"I've seen alot of fake Willies....but you are the # 1 Willie Ever..you look & sound just like the real Willie"....Dean Martin 1995

Kudos for Miss Kitty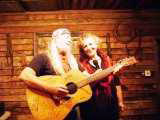 "Ms Kitty you are of one the nicest people I've ever met....tWillie, you sure put on a fantanstic show...thanks so much for coming to Raton, New Mexico." ... Guy Solano Raton, New Mexico

Great Falls Tribune Raves
Great Falls, Montana Tribune newspaper, great falls, Montana headlines read "forget Elvis? Montana State fair has Almost Willie!"

7-18-2003
Dear Almost Willie,
I just wanted to write & thank you for a terrific performance at the North Oak Kansas City Branch Library.. 
Our patrons really enjoyed it and so did I!  You are very entertaining and I am so glad that our Library system has discovered you.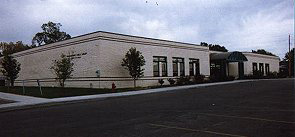 Thanks also for the autographed photo.  Best wishes for a great summer.
Sincerely,
Gina Kelly
Branch Manager
North Oak Kansas City Library